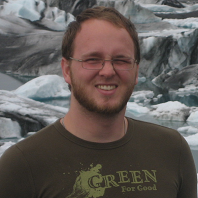 Jón Tómas Grétarsson, Ph.D.
Box, Inc
900 Jefferson Ave.
Redwood City, CA 94063
jon.gretarsson@gmail.com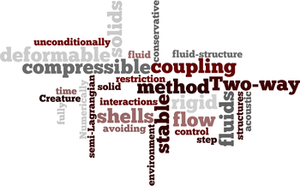 Publications
Patents
Ankush Goyal, Shardul Vikram, Nathaniel Richard Price, Sudarshan Vijay Sarolkar, Scott Walter Bishel, Praveen Innamuri, Jon Tomas Gretarsson. Synergizing real-time and polling connectors for data ingestion. US2018/0253458 A1, Filed 3 Mar 2017. Patent Pending.
Kedao Wang, Jón Tómas Grétarsson, Adam Evans, Jason Li. Automatic generation of dynamically assigned conditional follow-up tasks. US-9,762,520 B2, Filed 27 Jul 2015 and Issued 12 Sep, 2017.
Computational Physics
Computer Graphics
M. Lentine, J. Grétarsson, C. Schroeder, A. Robinson-Mosher and R. Fedkiw, Creature Control in a Fluid Environment, IEEE TVCG 17, 682-693 (2011). [DOI] [PDF] [Movie]
N. Kwatra, J. Grétarsson and R. Fedkiw, Practical Animation of Compressible Flow for Shock Waves and Related Phenomena, ACM SIGGRAPH/Eurographics Symposium on Computer Animation (SCA), pp. 207-215 (2010). [DOI] [PDF] [Movie]
Conference Proceedings
K.G. Wang, J. Grétarsson, A. Main, and C. Farhat, Computational Algorithms for Tracking Dynamic Fluid-Structure Interfaces in Embedded/Immersed Boundary Methods, 20th AIAA Computational Fluid Dynamics Conference. Honolulu, Hawaii, June 2011. [PDF]
Miscellaneous
J. Grétarsson, F. Li, M. Li, A. Samant, H. Wu, M. Claypool, and R. Kinicki, Performance Analysis of the Intertwined Effects Between Network Layers for 802.11g Transmissions, WMuNeP: Proceedings of the 1st ACM Workshop on Wireless Multimedia Networking and Performance Modeling, pg. 123-130; October 2005. [PDF]
J. Grétarsson, A. Lash, and M. Forrest, Serving All Types of Learners, Technical Report JMW-SLEW. Worcester Polytechnic Institute; Spring 2006.
J. Grétarsson, M. Putnam, and M. Shaw, Wargaming Modeling and Visualization, Technical Report MXC-1082. Worcester Polytechnic Institute; Fall 2005.